Canti di Prigionia
Wiener Festwochen 2023
24./25./26. Mai 2023
20:30
Jugendstiltheater am Steinhof
Ein Auftragswerk und eine Produktion von Wiener Festwochen Partner Provincija (Svetvinčenat) Residency Centar mladih Ribnjak (Zagreb), Zagrebačko kazalište mladih (Zagreb) Mit Unterstützung von Ministarstvo kulture i medija (Kroatien)
Konzept Matija Ferlin, Goran Ferčec
Regie, Choreografie, Kostüme Matija Ferlin
Dramaturgie, Text Goran Ferčec
Mit Musik von Luigi Dallapiccola
Cantando Admont
Sopran Elina Viluma-Helling, Friederike Kühl,
Mara Maria Möritz, Anna Piroli
Mezzosopran Cosima Büsing, Elisabeth Irvine
Alt Cornelia Sonnleithner, Justina Vaitkute
Tenor Bernd Lambauer, Martin Mairinger,
Hugo Paulsson-Stove, Angelo Testori
Bass Matias Bocchio, Christoph Brunner,
Karl Söderström, Ulfried Staber
PHACE
Klavier Mathilde Hoursiangou, Jan Satler
Harfe Tina Zerdin, Marie Zimmer
Schlagwerk Maria Chlebus, Harry Demmer,
Igor Gross, Christian Pollheimer,
Hannes Schöggl, Berndt Thurner
Bühne Mauricio Ferlin
Regieassistenz Koraljka Begović
Kostümassistenz Desanka Janković
Mit Dušan Gojić, Rok Juričić, Lana Meniga,
Tanja Smoje, Dijana Vidušin
Produktionsleitung Silvija Stipanov
The composer Luigi Dallapiccola was born in 1904 in Istria. During World War I, he was interned in Graz along with his family and later went on to study piano in Florence and establish the twelve-tone technique of the Second Viennese School in Italy. Between 1938 and 1941, under the impact of Mussolini's tyranny, he composed his three Songs from Captivity. Based on a prayer from Stefan Zweig's Maria Stuart, an excerpt from The Consola­tion of Philosophy by Boethius and the psalm In Te Domine Speravi by Girolamo Savonarola, Dallapiccola created an atonal cry against fascism that transcends time.
In a collaboration with the vocal ensemble Cantando Admont, the ten musicians of PHACE and five actors, the Croatian choreographer Matija Ferlin and the dramaturge and writer Goran Ferčec present a stage production of the three songs as three scenic images. And, just as they did in 2021 with Sad Sam Matthäus, they are adopting and adapting a first-person autofiction approach to the plot and the narrative. An evening dedicated to the human need for freedom.
Luigi Dallapiccola
Canti di Prigionia für Chor, 2 Klaviere, 2 Harfen, 6 Schlagzeuger (1938-1941)
Preghiera di Maria Stuarda
O Domine Deus! speravi in Te.
O care mi Jesu! nunc libera me
In dura catena, in misera poena, desidero Te.
Languendo, gemendo et genu flectendo,
Adoro, imploro, ut liberes me.
Invocazione di Boezio
Felix qui potuit boni
fontem visere lucidum,
felix qui potuit gravis
terrae solvere vincula.
Congedo di Girolamo Savonarola
Premat mundus, insurgat hostes, nihil timeo
Quoniam in Te Domine speravi,
Quoniam Tu es spes mea,
Quoniam Tu altissimime posuisti refugium tuum.

music theatre
Red Rooms
02.Nov.2022 // 19:30 (wp)
4./5./6. Nov. 2022
Wien Modern / Schauspielhaus
Production i5haus with the kind support of Stadt Wien Kultur, BMKÖS, Sistema Nacional de Creadores de Arte (FONCA) Mexico, SKE der Austro Mechana | Co-production Wien Modern, PHACE, Musica Strasbourg, La Muse en Circuit, ORF Ö1 Kunstradio | Cooperation Schauspielhaus Wien
Angélica Castelló Idea, concept, composition, musical direction
Miguel Ángel Gaspar Concept, direction, movement
Ximena Escalante Dramaturgy
Ximena Escalante, Angélica Castelló, Miguel Ángel Gaspar Libretto
Bartholomaeus Wächter Stage design
Anna Hostek Costumes
Arnold "noid" Haberl Sound engineering
Oliver Mathias Kratochwill, Christoph Pichler in collaboration with Jan Machacek, Miguel Ángel Gaspar Lighting
Kira David, Valerie Holfeld Production management
Ariel Uziga Assistant director and choreographer
Theresa Dlouhy, Isabelle Duthoit Little Red Riding Hood (voice)
Romain Bischoff Wolf (voice)
Raphaela Danksagmüller, Thomas List, Maja Osojnik Grandmother (recorders, voice)
Jérôme Noetinger Other Wolf 1 (Revox, tapes, electronics)
Jan Machacek Other Wolf 2 (live video)
PHACE
Victor Lowrie viola
Roland Schueler violoncello
Maximilian Ölz double bass, electric bass
Reinhold Brunner bass clarinet
Alvaro Collao León saxophone
Stefan Obmann trombone
Berndt Thurner drums
Radio voices:
Wolfram Berger Salvador Novo
Hagnot Elischka Old Wolf
Christian Reiner Young Wolf
Martina Spitzer Grandmother
Sabine Marte Little Red Riding Hood
Natascha Gangl Tame Little Riding Hood
Miki Malör Forest
Elisabeth Findeis Neutral Voice
Red Rooms or seven episodes about a precarious relationship: Little Red Riding Hood and the Wolf inspired by Louise Bourgeois' installation Red Room (Child) and Red Room (Parents).
A music theater about truth and lies, about lust and abuse, about love and power for voices, chamber ensemble, recorder trio, Revox tape machine, radios, cassette players and electronics in seven acts (2021-2022 premiere).

Color is stronger than language. It's a subliminal communication.
Red is an affirmation at any cost — regardless of the dangers in fighting — of contradictions, of
aggressions. It symbolizes the intensity of the emotions involved.
(Louise Bourgeois)
On the stage are three cages and a family trapped in their own patterns — mother, son and granddaughter. They listen to the radio, talk, sing, drink, eat, sleep, kiss, fuck, puke, shit… The radio broadcasts interviews, news and commercials from Radio Roja, recognizable in German, English, French, Spanish. On stage on the other hand, a wild mixture of artificial language, onomatopoeia, noises, quotations from literature and diaries is produced with voices and other sound generators. The music speaks the language of Angélica Castelló: Dreamlike slowness and anti-virtuosity, minimalism and offbeat friction, the fearless misappropriation of early music (Gibbons, Ockeghem, Monteverdi), pop music and other objets trouvés. Quiet passages meet walls of noise, rock, drones, sine waves and low frequencies. And while the radio keeps playing, the Revox tape machine forms the gut through which everything passes, the intestines in which all incoming raw materials are devoured and transformed. (Speaking of food: Somewhere in the forest, deep in the subconscious of the Red Rooms, live the grandmother, Little Red Riding Hood and the wolf, in various incarnations.) The 15 musicians and soloists on stage, the dense network of electronics and field recordings conjure up external landscapes as well as intimate atmospheres of the rooms, making the emotional states of those present audible as well as the hopeless interpenetration and mixing of role models. The inner and outer spaces – whereby "inside" does not only stand for the psyche and "outside" not only for society or culture – open up existential experiences in different degrees of abstraction. In seven episodes, behavioral patterns of a familial, moral or erotic nature come to the surface. The stage is both a crime scene and a temple, a place of memories and events. The audience becomes the listening voyeur of a claustrophobic, immersive world full of innocence, danger, life, death, sex and eros.
music theatre
Der Besuch vom kleinen Tod
based on "La visite de Petite Mort" by Kitty Crowther, 2005, German translation by Maja von Vogel. Carlsen Verlag, Hamburg 2011
2.-6.11.2021 Vienna, Dschungel, Museumsplatz 1
Klaus Lang – music
Michael Scheidl – text & direction
Nora Scheidl – stage & costumes
with Rino Indiono & Jasmin Steffl &
PHACE
Sylvie Lacroix, Flöte
Doris Nicoletti, Flöte
Stefan Obmann, Posaune
Thomas Märzendorfer, Posaune
Georgios Lolas, Akkordeon
Berndt Thurner, Schlagwerk
Thomas Wally, Violine
Daniele Brekyte, Violine
Rafal Zalech, Viola
Roland Schueler, Cello
Maximilian Ölz, Kontrabass
Eine Produktion von netzzeit im Dschungel Wien.
Kompositionsauftrag von netzzeit, gefördert durch die Ernst von Siemens Musikstiftung
Der Besuch vom kleinen Tod
music theatre by Klaus Lang (music) & Michael Scheidl (direction, libretto)
…Little Death is desperate: The people he brings to the realm of the dead are sad. They sigh. They freeze. They are scared. No one ever speaks to him …Until the evening when Little Death visits Elisewin. "You are finally here!" she says with a smile … Elisewin is happy: Little Death takes away all her pain…
more infos & tickets – website of NETZZEIT: https://www.netzzeit.at/soon/der-besuch-vom-kleinen-tod/
music theatre
Der Fremde

06. / 07. / 08. / 09. Oktober 2020 //  20:30
F23 Kulturzentrum
Breitenfurter Str. 176, 1230 Wien
ARTISTS
Gerhard Winkler, music
Martin Horvarth, text
Kristine Tornquist, director 
François-Pierre Descamps, conductor
with:
Romana Amerling. Bernd Fröhlich. Johanna Krokovay
Johannes Schwendinger. John Sweeney. Harald Wink
PHACE
 Alessandro Baticci, flute
Reinhold Brunner, clarinet
Alvaro Collao Leon, saxophone
Spiros Laskaridis, trumpet
Stefan Obmann, trombone
Marwan Abado, oud
Georgios Lolas, accordion
Mathilde Hoursiangou, piano
Berndt Thurner, percussion
Ivana Pristasova, violin
Sophia Goidinger-Koch, violin
Petra Ackermann, viola
Roland Schueler, cello
Maximilian Ölz, double bass
production
Jury Everhartz
Sirene Operntheater
PROGRAM
Der Fremde / The Stranger
Text. Martin Horváth | Music. Gerhard E. Winkler
A stranger asks for shelter. The father of the family welcomes the stranger, invoking the law of neighborly love. The son is outraged because harboring a stranger is against the law. The mother is irritated by the foreign culture and, above all, does not like the fact that the stranger and the daughter get closer. Only the blind daughter sees the stranger with the eyes of the heart – compassionate and without prejudices.
music theatre

701 BRITISCHE TEELÖFFEL – VIVA LA MUERTE!
AUSTRIAN PREMIERE
Oct. 24. 2019
further performances: Oct. 26./31. & Nov. 01./02. 2019
OFF Theater Wien
Kirchengasse 41
1070 Wien
a production by netzzeit, in Coproduction with the Haydn Foundation
Creative Team
Arturo Fuentes, composition
Petra Weimer, direction
Ernst Kurt Weigel, Ilse Helbich, Lukas Meschik & Ensemble, text
Nora Scheidl, scenography
Florian Bach, sound design
Alexander Riff, assistent to director
Caroline Wiltschek, assistent to scenographer
Barbara Vanura, press
Actors
Kristina Bangert, May Garzon, Valentin Ivanov, Peter Raffalt, Jutta Schwarz, Tamara Stern
PHACE
Sylvie Lacroix, flute
Spiros Laskaridis, trumpet
Dying is distressing. Even in Vienna, where according to a folkloristic cliche, a very familiar handling with the ultimate concerns is cultivated, dying doesn`t fit into the concept of neoliberal performance society. The mexican incarnation of death, La Catrina, stirs up a Viennese wedding party, who don`t suspect that on their reputed best day of their life they are entering the last path.  Santa Catarina leads and seduces the partying people to an excess, with different aspects of transcendences. Live music and sound clouds enable an ambiance for a narration out of monologues, dialogues, surreal images and tweets.
Tickets
Tickets: zu € 20.- (StudentInnen, SchülerInnen, Zivildiener: € 13.- / Ö1-Club-Mitglieder und Standard-AbonnentInnen € 17.-)
music theatre
HANNI
21.Apr.2023 // 19:30
Pfarrkirche Bad Zell
11.Nov.2022 //20:00
Tischlerei Melk Kulturwerkstatt
25.Jun.2021 // 19:30
Brucknerhaus, großer Saal
30.Jun.2021 // 19:30
Radiokulturhaus Wien
31.Jan.2021 // 19:30
Brucknerhaus, großer Saal
(cancellation due to Covid-19)
13.Feb.2021 // 19:30
Radiokulturhaus Wien
(cancellation due to Covid-19)
10.March 2020 // 19:30
Brucknerhaus, großer Saal
(cancellation due to Covid-19)
ARTISTS

Franzobel | Libretto
Gerald Resch | composition
Alexander Hauer | direction
Julia Klug |  stage / costumes
Maxi Blaha | actress & voice
Wolfgang Kogert | organ

PHACE
Reinhold Brunner | Klarinette & Bassklarinette
Spiros Laskaridis | Trompete & Flügelhorn
Ursula Fatton | Harfe
Maximilian Ölz | Kontrabass
PROGRAMM
Hanni. Monologue with music (2018/19) (world premiere)
Gerald Resch
music for »Hanni. Monologue with music« for clarinet, trumpet, harp, double bass and organ   (2018/19) (UA)
commissioned by Brucknerhaus Linz
The life of Hanni Rittenschober was marked by bitter hardship, poverty and deprivation.
She was forced with her father to help build the barracks for the Gusen concentration camp.
Later she saw what was going on inside and witnessed the "Mühlviertler Hasenjagd".
However, her courageous attempts to help the prisoners were not very promising.
Her husband returned from captivity in 1947 completely changed.
Since he drank and gambled away everything, Hanni had to fight alone to get her six children through life.
The successful Austrian author Franzobel has turned this real biography into a monodrama for the prominent actress Maxi Blaha,  Gerald Resch from Linz has written  the music.
The premiere of Hanni, actually planned to the day on the 99th birthday of the 'title heroine', unfortunately became an obituary due to postponements.
The play shows the big history from the perspective of ordinary people, whose unshakable strength and courage to face life are exemplary.
music theatre
Wechselwirkung
public performances cancelled due to Covid19
13.Nov. 2020 // 19:00
14.15.Nov. 2020 // 17:00
Wien Modern
WUK Projektraum
Währinger Straße 59, 1090 Wien 
a project by Pia Palme, Paola Bianchi, Juliet Fraser, Irene Lehmann, Christina Lessiak −
an artistic research collaboration group as part of the Austrian Science Fund
PEEK Project »On the fragility of sounds« [AR 537]
Lars Mlekusch – conductor
Pia Palme – concept, composition, text, bass recorder
Juliet Fraser − voice (soprano), dance
Paola Bianchi − choreography, dance
Molly McDolan − oboe da caccia
Sonja Leipold – harpsichord

PHACE

Christina Bauer – sound design, recording
Christina Lessiak − artistic assistant, research, production
Irene Lehmann − dramaturgy
Veronika Mayerböck – light
Christian Sundl – event assistant
For the video & trailer
Martin Siewert – sound editing
Michaela Schwentner – film direction and concept, editing
Martin Putz – camera
Funded by the FWF Austrian Science Fund
The project is hosted by the KUG University of Music and Performing Arts Graz, Centre for Gender Studies
Produced in cooperation with Wien Modern 2020
The performances will be carried out at the announced time in an adapted form as part of the research project of the Art University Graz. The filmmaker Michaela Schwentner will film the performances. The film will be made publicly available free of charge at www.wienmodern.at at the earliest possible point in time; the release date will be announced as soon as possible.
PROGRAM
Pia Palme
Wechselwirkung
music theatre for soprano and ensemble (2019/20) world premiere 70'
Combining the distinctive creative process of choreographer Paola Bianchi with the compositional practice of Pia Palme, the piece is being devised in an experimental, non-hierarchical, collaborative way, using both devised material and improvisation. The question of transmission between disciplines is woven into the process, embracing the particularities of each individual. Soprano Juliet Fraser brings in her expertise as performer, bringing together Palme's score with Bianchi's oral instructions, giving feedback at every step during the process. The theatre scholar Dr. Irene Lehman and Christina Lessiak, musicologist and cultural worker, join the group and further enrich the collaborative practice and discourse. The results explore the consonance, dissonance and interferences between voice and body, a polyphony in which movement shapes music, sound shapes bodies.
The piece is an experiment, an experimental opera, a music theatre work in the widest sense. Pia Palme: 'I began with some devised material which I knew would form only a starting point; the process is like walking into a room with a blindfold on.'
Paola Bianchi uses her archive of postures to work from: 'I have been using my archive of postures (or non-postures, collective images), which I am interested to share with others to see how they are transformed. These are my tools. It is like seeing how different ingredients fit together or can be destroyed.'
More information about the piece can be found under https://www.fragilityofsounds.org/wechselwirkung/
production of FWF PEEK project »On the fragility of Sounds« AR 537, supported by Kunstuniversität Graz
co-production Wien Modern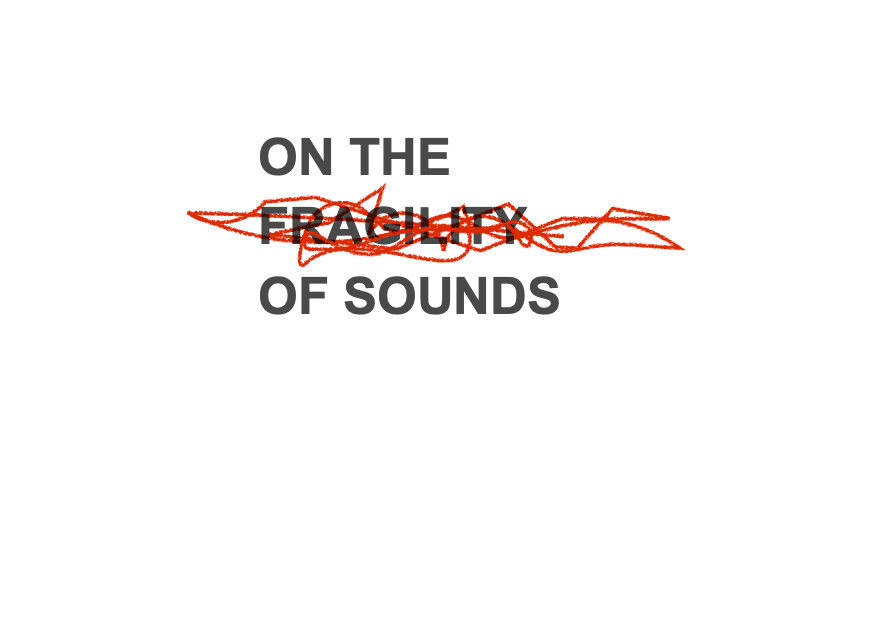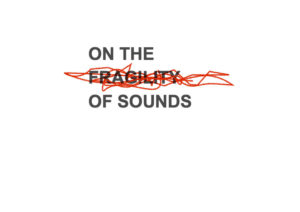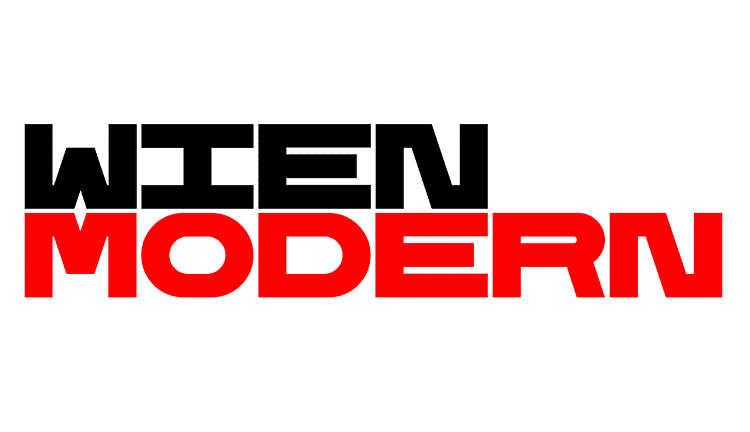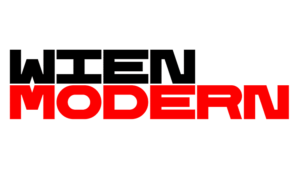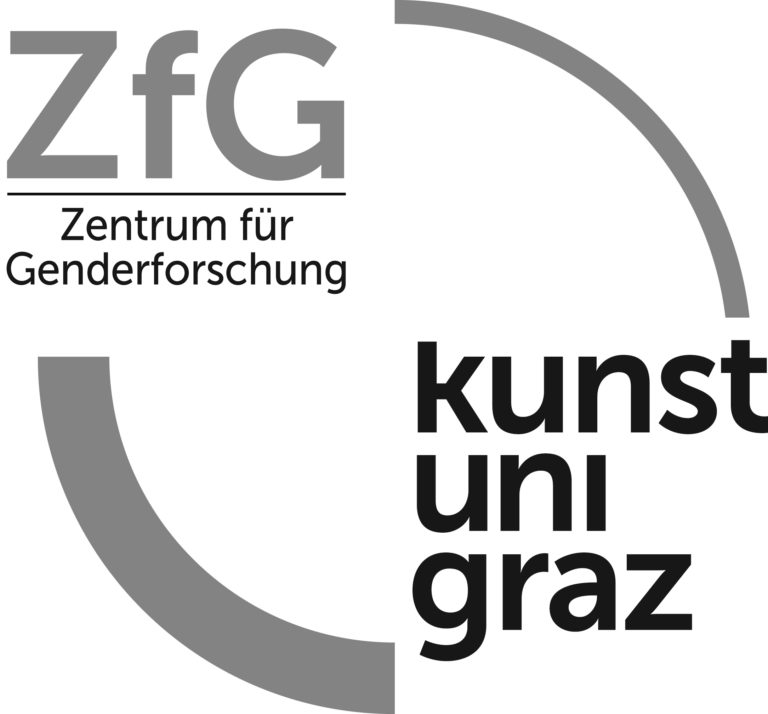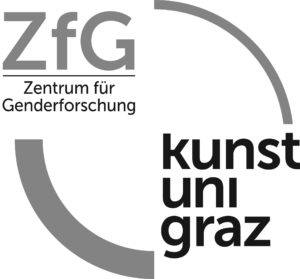 [/vc_column][/vc_row]
music theatre
Lies of Civilization
18.Jul.2019 // 20:00 (world premiere)
19.Jul.2019 // 19:00
Stuttgart, Theaterhaus – Südseite P1
Musiktheatertage Wien
13.Sept.2019, 19:00 (austrian premiere)
14.Sept.2019, 19:00
WUK Projektraum
Währinger Str. 59, 1090 Wien
Neue Vokalsolisten Stuttgart
Truike van der Poel, Mezzosopran
Martin Nagy, Tenor
Guillermo Anzorena, Bariton
Andreas Fischer, Bass
Soloists of PHACE
 Mathilde Hoursiangou, keyboard/sampler
Reinhold Brunner, clarinet(s)
Berndt Thurner, percussion
TEAM
Staging: Gable & Romy Roelofsen / Het Geluid Maastricht
Equipment: Davy van Gerven;
Light: Luc Schaltin
Dramaturgy: Georg Steker, Christine Fischer, Het Geluid
Idea and Concept: Georg Steker
Production Manager: Jakob Berger / Music of the Centuries Stuttgart
a coproduction by Musik der Jahrhunderte Stuttgart (DE), Musiktheatertage Wien (AT), Operadagen Rotterdam (NL), National Opera Bergen (NO) und Het Geluid Maastricht (NL).
"In the name of civilization, Western values, democracy and peace …"
LIES of CIVILIZATION investigates the fractures of the "myth of civilization", which is deeply woven into the values ​​of Western cultural history. Four representatives of a young generation of composers formulate their positions on CIVILIZATION LIES and know that the euphoria over civilization achievements all too often obscures the inhumane machinations and crimes behind it.
All four short pieces are staged by Het Geluid Maastricht and put into a full-length musical theater. With the Neue Vocalsolisten Stuttgart and the Ensemble PHACE, two internationally renowned artist groups are ready for this.
PROGRAM
Yiran Zhao: THE SINGLE DAY (working title)*
for mezzo soprano and three instruments wp
"I invite you to think more carefully about what we believe we know and what the real reality of the relationship between us and our environment is." (Yiran Zhao)
Natalia Domínguez Rangel: The Invisible
for tenor, bass, percussion, synthesizer and electronics wp
"Political power is exercised on the individual so that he must obey the laws and rules himself – usually without using force. I like this idea of ​​invisibility. An underlying force, invisible and effective (good or bad). "
(Natalia Domínguez Rangel)
Øyvind Mæland: Part of the Job
for four voices, clarinet and percussion wp
"What worries me is the extent to which people are actually habit animals: today with all the knowledge acquired about human psychology, the causes of climate change and social inequality … even the well educated people among us are part of this spiral." (Øyvind Mæland)
Malte Giesen: white border
for three male voices, three instruments and electronics wp
"I'm interested in frames, framing, contexts, framing – in particular, the mediatedness of any communication." (Malte Giesen)
Duration: 75 minutes, no break – In English with German subtitles
Composition commissioned by the Musiktheatertage Wien, financed by the Ernst von Siemens Music Foundation
Tickets for LIES OF CIVILIZATION
music theatre

Dionysos Rising
by Roberto David Rusconi
AUSTRIAN PREMIERE
Sept. 19./20./21. 2019 MQ, Halle G
Vienna
a production by netzzeit, in Coproduction with the Haydn Foundation
Creative Team
Roberto Rusconi, music
Roberto Rusconi, Michael Scheidl, libretto
Michael Scheidl, direction
Timothy Redmond, musical direction
Nora Scheidl, scenography
Elias Kern, sound design
Florian Bach, sound engineer
Claire Lefèvre, choreography
Niki Neuspiel,production manager
Alexander Riff, assistant director
Angela Karpouzi, sceno­graphy assistant
Singers
Zachary Wilson, Dionysos
Ray Chenez, Ampelos
Cho Da Yung, Telete
Anna Quadrátová, Semele
Dancers
Britt Kamper-Nielsen, Juliette Rahon, Evandro Pedroni, Luan de Lima
PHACE
Sylvie Lacroix, flute
Doris Nicoletti, flute
Heri Choi, oboe
Peter Tavernaro, oboe
Reinhold Brunner, clarinet
Walter Seebacher, clarinet
Edurne Santos, bassoon
Christian Walcher, bassoon
Ivana Pristasova, violin 1
Manon Stankovski, violin 2
Valerie Gahl, violin 3
Daniele Brekyte, violin 4
Petra Ackermann, viola
Roland Schueler, cello
Maximilian Ölz, double bass
Dionysos Rising is an opera-ritual without gods and mythological creatures. It is the story of ordinary humans, who are marked by the sufferings of life and driven by fear: A mother, who has lost her son; a lonesome daughter; a young man, deluded by grandeur, unable to fulfil his roles as a son, father and companion. All of them struggle with their inner spirits and desperately try to escape their sorrow for just an instant, alleviating their pain with drugs. For his composition, Roberto David Rusconi makes use of the impressive hyperreal sound space – an immersive sound experience created with L-ISA technology by L-Acoustics.
Tickets
Tickets zu € 29.- (SchülerInnen, StudentInnen, Zivildiener € 15.- / Ö1-Club-Mitglieder und Standard-AbonnentInnen € 22.-)
music theatre

Ephémère Enchainé
GERMAN PREMIERE
14.10.2021
23:00
Donaueschinger Musiktage
WORLD PREMIERE
16. & 17. Aug 2019
20:00
Bregenzer Festspiele
PHACE
Alvaro Collao Leon, saxophone
Spiros Laskaridis, trumpet
Stefan Obmann, trombone
Samuel Toro Perez, guitar
Mathilde Hoursiangou, keyboard, piano
Ivana Pristasova, violin
Sophia Goidinger-Koch, viola
Roland Schueler, cello (Bregenz)
David Unterhofer, cello (Donaueschingen)
Berndt Thurner, percussion
Maximilian Ölz, (electric) bass
Florian Bogner, sound design (Bregenz)
& Something Out There
Frederick Sakham, Bass
Jennifer Torrence, Percussion
Adam Rosenblatt, Percussion
Primoz Sukic, Guitar
Gwen Rouger, Keyboards & Electronics (Bregenz)
François Sarhan, Voice
PROGRAM
Ephémère Enchainé
a music theatre by Francois Sarhan
– a production by Bregenzer Festspiele together with the Donaueschinger Musiktage and  La Muse en Circuit
A unique cosmos full of music, stories, pictures and films fills the workshop stage on two consecutive evenings. The French artist François Sarhan seduces the audience with real and deceptively real stories, enigmatic figures and mysterious sounds.
Inspired by the Russian avant-garde and wondrous finds of European cultural history, grotesque and humorous worlds emerge. Again and again, figures such as Fjodor Dostojewski's fantastic narrator Bobok or the peculiar Professor Henry Glaçon emerge.
In Sarhan's self-designed and collaged stage sets of paper, his music and lyrics resound. Musicians of the international ensemble Something Out There and the Ensemble Phace from Vienna play on different stages within the space. The audience is invited to move freely in this cosmos on one or both evenings, which have different contents, and to leave it again and again during the several-hour performances. The fleeting nature of music, of the performing arts, can be experienced directly and at the same time enclosed in a space, as the French title of these evenings expresses: Éphémère Enchainé.
Music | Text | Concept | Space     François Sarhan
Press commentaries
"The Ensemble Phace, probably one of the most renowned contemporary ensembles for new music in Austria, shone with remarkable enthusiasm and wit. The musicians, all of them splendid soloists, also knew how to convince in their perfect interplay." Kulturzeitschrift, Dagmar Ullmann-Bautz
"What is Sarhan doing? With the Ensemble Phace he has gathered versed musicians who turn his composition into the most impressive element of the evening. One can navigate through the music of the late 20th century, discovering numerous quotations from jazz, and yet never get the impression that Sarhan is an eclectic." Vorarlberger Nachrichten, Christa Dietrich
"Highly virtuoso and partly improvising, his performers – most of them musicians – perform the dreamlike sequences. […] As they walk and stumble through wondrous worlds, they themselves become integral parts of a work of art that makes the boundaries between genres, places and times disappear in a revealing and highly entertaining way." Der Westallgäuer
"Sarhan narrates through all these stories, loosely entwining them as his two music ensembles move through the genres with breath-taking certainty. On the one hand, there are the ten musicians of "Ensemble Phace", who prove themselves as a rock band as well as in romantic-symphonic euphony.
[…]
The spectators explore the world of changing wonders (Wunderwandelwelt), closely listening, because now it is evident: no one can fully grasp this world, it is about picking up fragments and combining them. Maybe the infinitely filigree rhythm game of Jennifer Torrence and Adam Rosenblatt with the soundscapes of the guitarist Samuel Toro Perez? Or the stupendous versatility of the violinist Ivana Pristasova with the expressionist film sequences?" ORF, Ingrid Bertel
"The spectators are invited to move freely within the three hours, leaving for breaks at one's own discretion. But in the end, only a few choose to leave Sarhan's cosmos, spellbound by the evening's proceedings. Wonderful world of changing wonders." Südkurier, Elisabeth Schwind