Im Bett des Imaginariums
26.Jun.2023, 19:30
REAKTOR
Geblergasse 40, 1170 Wien
büro lunaire
Gina Mattiello, text, voice
Reinhold Schinwald, sound design, live electronics
Florian Kindlinger, Sound
PHACE
Ivana Pristašová Zaugg, violin
Petra Ackermann, viola
Roland Schueler, cello
Eine Produktion von büro lunaire in Kooperation mit PHACE und REAKTOR.
The text of the live radio play is an attempt of poetic intensification in the form of footnotes. The author moves in space around a Kunstkopf-microphone while speaking the text. The recordings are played to the audience in real time via wireless headphones. Consequently, the audience not only perceive the text from the narrator's perspective, but also immerse into an interplay between closeness and distance, interior and exterior perception, as well as real and artificial spaces. Remains of landscapes emerge, memory particles, day or night dreams: fragments rushing away in different directions. The language oscillates between what the author perceives, as well as objets trouvés from thevisual arts, literature and philosophy. The compositions for string instruments and live electronics woven into the text allow the literary fragments to grow into the imaginary.
​
Program
Christoph Herndler
Abschreiben (2005) Streichtrio
Clara Iannotta
dead wasps in the jam jar (2014-2015) Violine
Reinhold Schinwald
empreintes III (UA, 2023) Streichtrio und Live-Elektronik
Franck Bedrossian
The Spider as an Artist (2014) Violoncello und Verstärkung
Klaus Lang
die ränder der welt (2005) Violine
Enno Poppe
Fingernagel (2009) Violine und Viola
Rebecca Saunders
hauch (2018) Violine
Gérman Toro Pérez
Rulfo / ecos II (2006) Streichtrio und Live-Elektronik

Tarapacá Música Festival
Dec. 16, 2022 // 20:00
Iquique / Tarapacá Música Festival – Casino Español
Dec. 17, 2022 // 20:00
Iquique / Tarapacá Música Festival – Zofri S.A, Sala Raúl Cámara
Dec. 18, 2022 // 20:00
Iquique / Tarapacá Música Festival – Paseo Puerto EPI
PHACE
Walter Seebacher, clarinet
Stefan Obmann, trombone
Michael Krenn, saxophone
Mathilde Hoursiangou, keyboard / piano
Berndt Thurner, percussion
Roland Schueler, cello
Alexandra Dienz, double bass
Samuel Toro Perez, electric guitar
PROGRAMM
Dec. 16, 2022 // 20:00 – Casino Español
Johannes Brahms
Trio a-Moll für Klarinette, Cello und Klavier, op. 114, 1. Satz, 1892
Reinhard Fuchs
Tox 1b für Klarinette, Cello und Klavier, 2012/17
Ludwig van Beethoven
Klaviertrio für Klarinette, Cello und Klavier in B-Dur, op.11., 1. Satz, 1797
Ondrej Adamek
Chamber Noise für Cello und Kontrabass, 2010
Michail Glinka
Trio Pathétique für Klarinette, Cello und Klavier, 3.Satz, 1832
Toshio Hosokawa
Für Walter – Arc-Song II für Saxophon, Klavier und Schlagwerk, 2010
Nino Rota,
Trio für Klarinette, Violoncello und Klavier, 3.Satz, 1973
Dec. 17, 2022 // 20:00  – Zofri S.A, Sala Raúl Cámara
Christoph Dienz
Bass surface für Kontrabass solo mit 2 Spielern, 2014
Horacio Vaggione
Timpani Trek für Schlagzeug und Elektronik, 2018
Pierre Jodlowski
Serie C für Keyboard und Zuspielung, 2011
Alexander Kaiser
Neues Werk für E-Gitarre solo und Elektronik (world premiere)
Mirela Ivičević
Lil für E-Gitarre, Saxophon, Cello und Elektronik, 2022
Dec. 18, 2022 // 20:00 – Paseo Puerto EPI
Raquel García-Tomás 
Alice's Adventures in Wonderland
für Klavier, Elektronik und Videoanimation, 2014 (ÖEA)
Jacob Ter Veldhuis
Buku für Saxophon & Elektronik, 2006
Louis Andriessen
Workers Union for any loud-sounding group of instruments, 1975
Jorge Sánchez-Chiong/TE-R
Salt Water for ensemble, tape and video, 2014
Video: Thomas Wagensommerer, Louise Linsenbolz
UPCYCLING BABYLON
2020/21
an educational project by andother stage & PHACE
Idea & concept
Jorge Sánchez-Chiong, Brigitte Wilfing, Reinhard Fuchs
project organisation
Veronika Grossberger
artisitic direction
Jorge Sánchez-Chiong, Brigitte Wilfing
a project in the frame of Kulturkatapult. An iniative by the City of Vienna in cooperation with wienXtra and OeAD
kindly supported by  seeLab and mediaOpera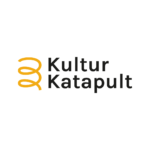 The sense of achievement by having made something special out of something unusable: out of garbage an electric guitar, out of disappointments a song, a rap with DJing, out of fake news scenes for computer games and music videos. The creative handling of one's own world and environment is at the center of modules about the upcycling of materials into musical instruments, as well as communication conflicts in multimedia narratives. Specialists in mediation, instrument making, game design, DJing, music and performance of the ensembles andother stage & PHACE encourage young people to expand their possibilities and play and accompany on the newly built instruments. Excursions to the Konzerthaus and a cooperation with Weltmuseum support the formation of cultural activities as identification.
UPCYCLING BABYLON offers time and space for development and experimentation, playful, process-oriented, and beyond commercial constraints. With a modular approach and the intention to achieve results within short encounters, but also to enable deepened understanding and continuity, the project covers a broad spectrum of artistic processes, that range from poetry to digital music to gaming. The project takes the reality of the adolescents as a starting point: their own work materials or social media messages that concern them. There is a fluid transition between the modules and disciplines, that allows for the young people's own decision-making and priorities.
with: Jorge Sánchez-Chiong, Brigitte Wilfing (artistic direction / workshops), Veronika Grossberger (project organization),
Roland Schueler, Louise Linsenbolz & Thomas Wagensommerer (workshops), musicians of PHACE and andother stage